Arcules was not a fully remote company going into 2020. For some parts of the company, like our regional sales managers who are scattered across the United States, remote work was a given; but the vast majority of our engineers, executive leadership, marketing team, and everyone else pretty much reported to an office regularly. While we offered some flexibility to work from home, the core of our organization wasn't built around it. But 2020 changed the nature of work for our employees. Read more here…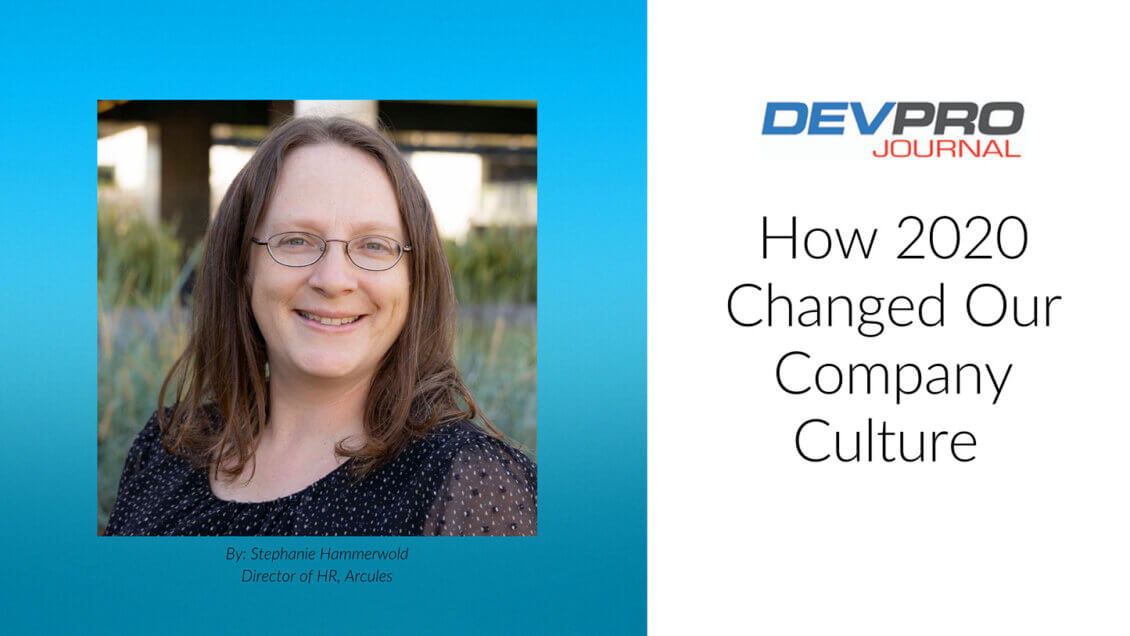 Contributed by Stephanie Hammerwold, Director of HR at Arcules.
Source: DevPro Journal
If you're interested in joining our team, check out our openings.