Integrated Access Control with Video Monitoring within one platform creates a unified experience that enables you to manage everything from one user-friendly interface. Manage remotely from anywhere, on any device.
Configure users, access levels, schedules and holidays quickly and easily. Arcules enables faster setup than traditional security systems.

Today's modern, growing enterprises want more from video monitoring systems. They're demanding analytics to optimize business operations. With cloud-based, built-in analytics you can analyze data to efficiently plan staffing, optimize workflows, boost customer satisfaction, and more.

Software is always automatically updated with the latest version, saving you time and reducing costs.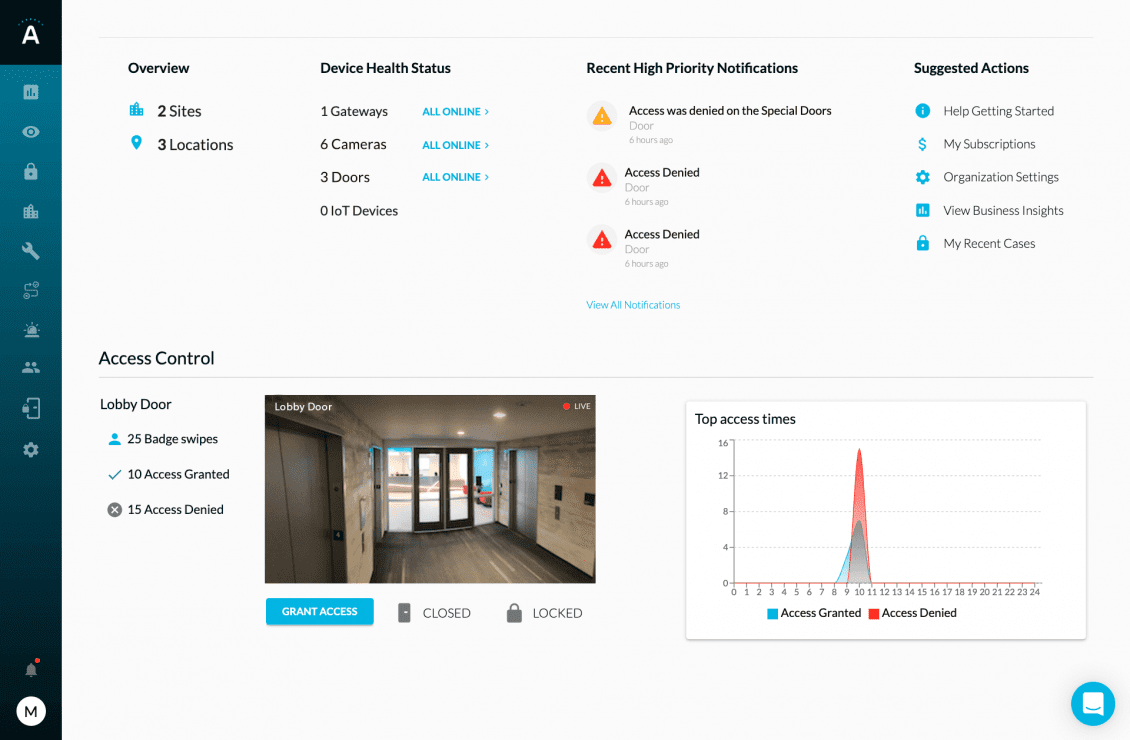 Easy to use
With browser-based installation and workflow, it's easy to configure everything from doors to users to access levels. The intuitive user interface makes it simple to manage.
Flexible scheduling
It's simple to set up global schedules, access levels and holidays from one interface, without the need for IT support. Adding and managing cardholders requires just a simple click.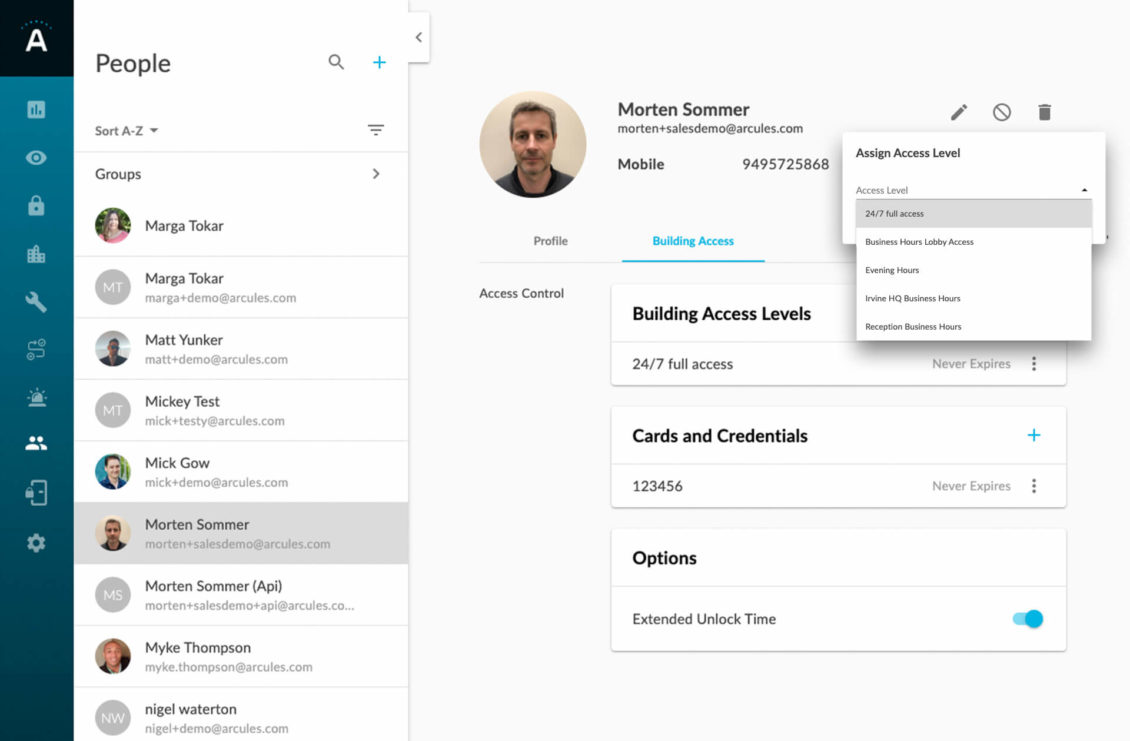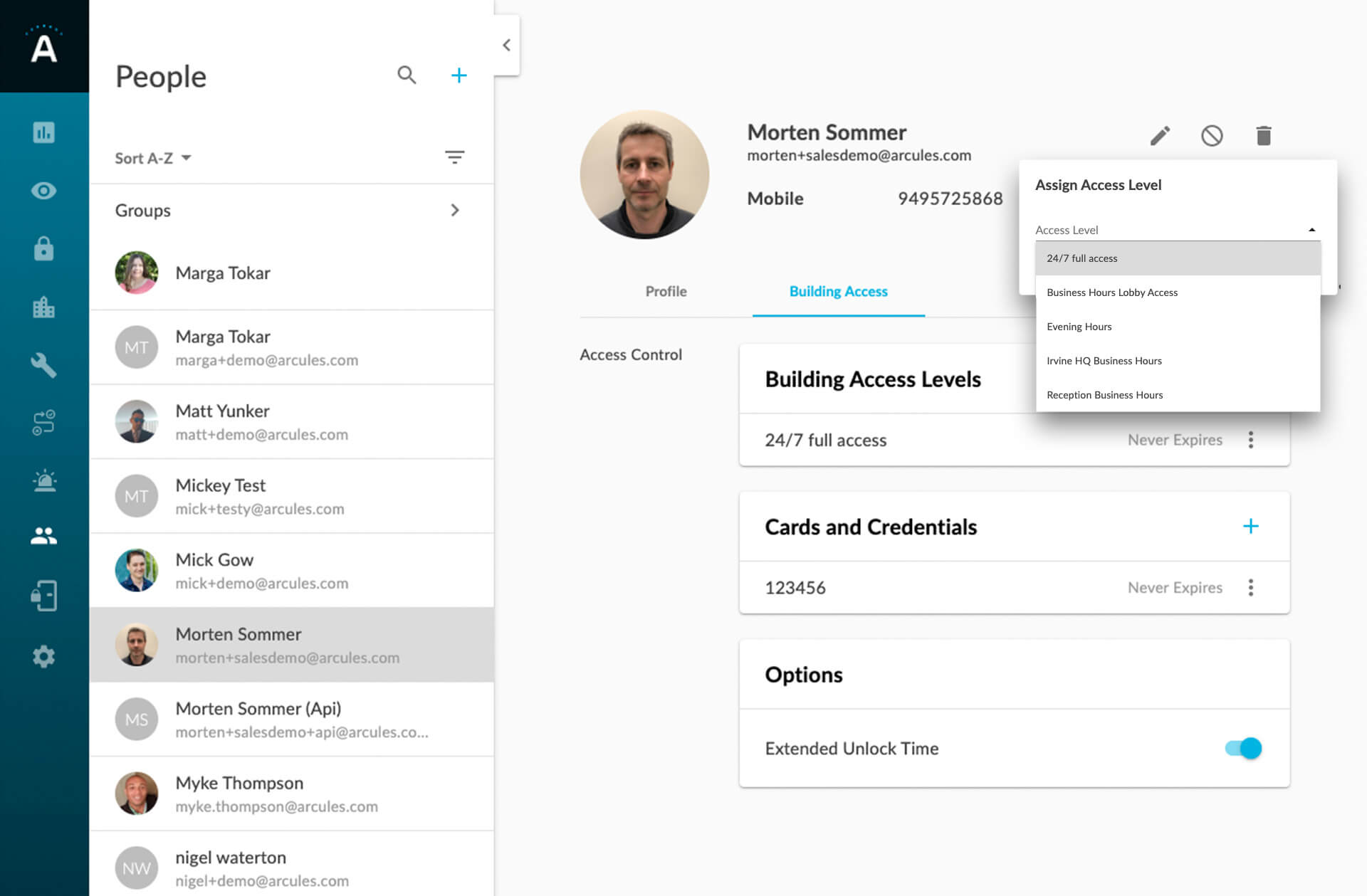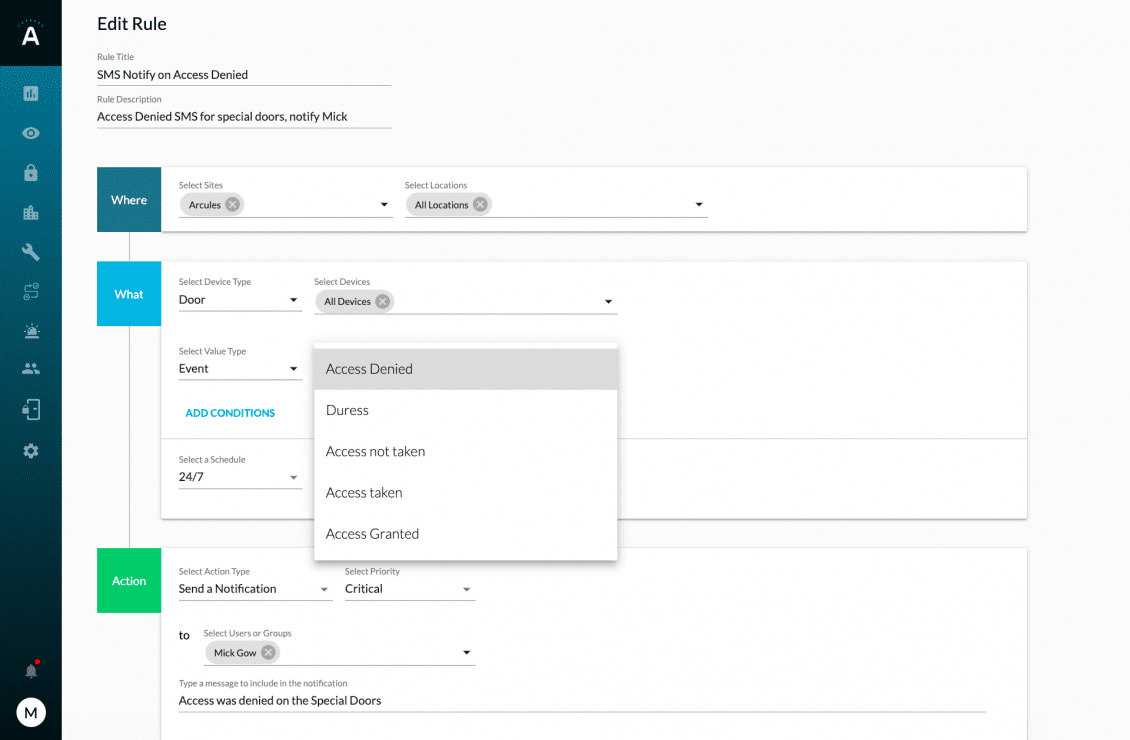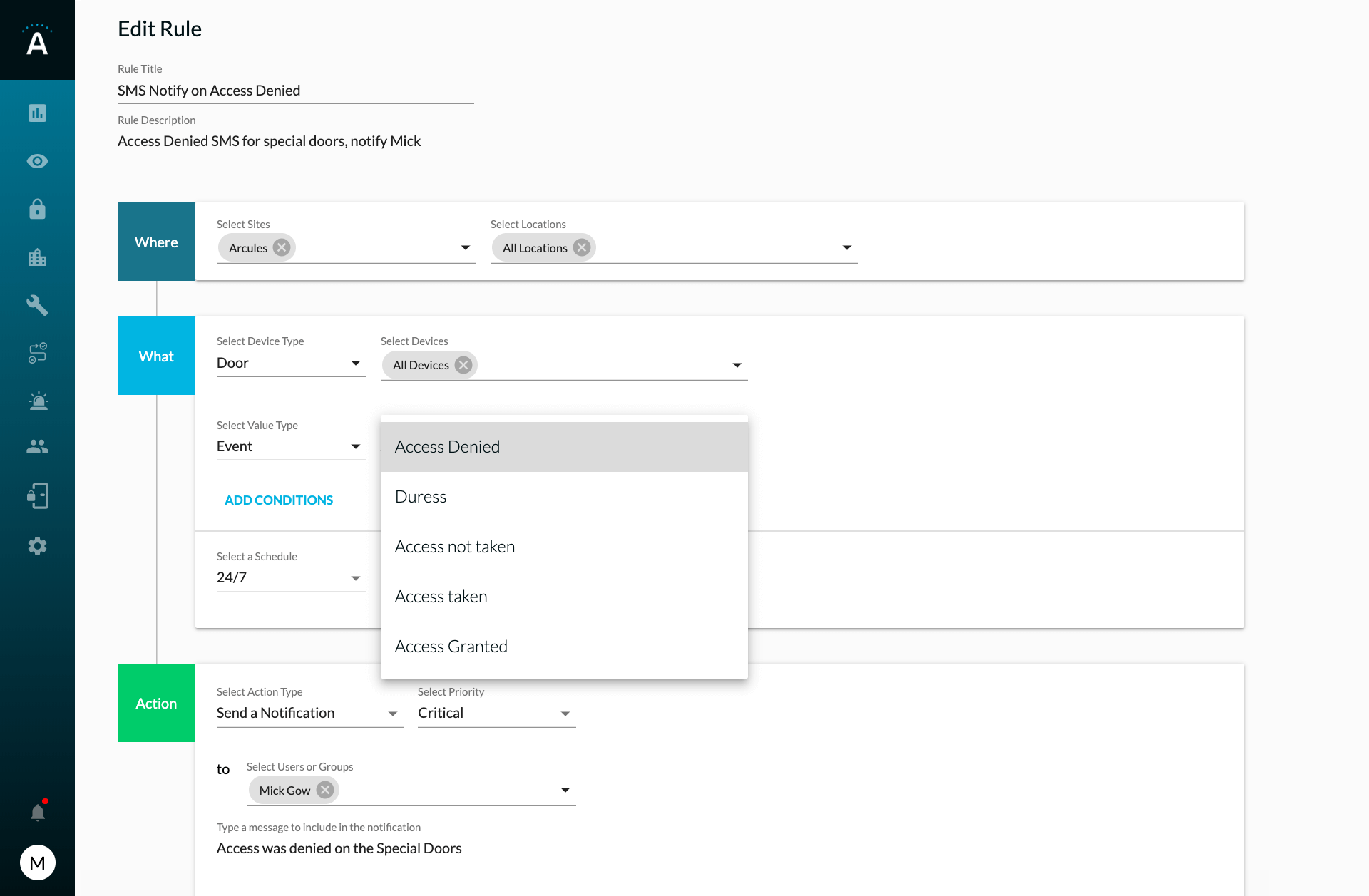 Proactive response
Create rules and alarms specific to your operation, and trigger notifications so you can proactively respond to security events. Plus, view live events coming from the controller to the Arcules platform.
Broader control
Paired with Arcules Video Monitoring, you can correlate video with access control events, associate cameras with doors, view the live status of doors, and authorize access to grant or restrict permissions.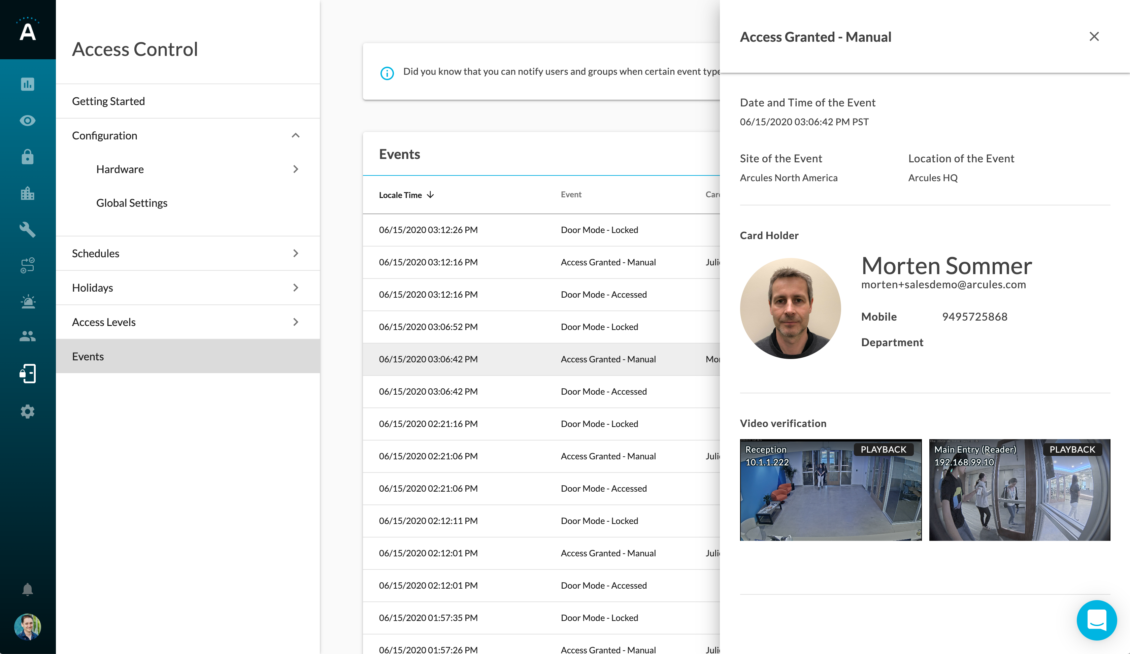 The Arcules Integrated Video Cloud solution is designed to ensure security, scalability, reduced operations, and bandwidth management – all on one platform.
We built our platform from the ground up so that every component, connection, and data flow work to create the optimal customer experience for today and into the future.