Who doesn't have more stuff than their primary residence or place of business can store? Apparently, a lot of us. Self-storage facilities are growing in popularity among residential customers, commercial tenants, and yes, criminals.
The Importance of Advanced Security in Self-Storage
Items placed in a self-storage facility aren't junk or not important to the owner, in fact quite the opposite. Most residential customers are in the process of moving high value items or cleaning out a basement or garage to gain more living space. Home-based businesses stockpile tools, equipment, and excess raw materials. Retailers and e-tailers keep inventory in a secure storage unit at a much lower cost per square foot than in a warehouse. Medical practices, lawyers, and CPAs use the spaces for affordable long-term records archival with boxes full of confidential patient and client data.
Thieves and vandals know this, and self-storage facilities are easy targets for break-ins. Perimeter fencing and keypad-controlled access gates are easily penetrated. Once inside the property there is often little more than a padlock between a customer's possessions and a thief.
Modernizing security capabilities in these environments is critical. As a result, self-storage owners and facility managers are looking for new solutions to protect their facility and customers' property – which they are legally responsible for – from theft and vandalism. Video surveillance accomplishes this, and provides visibility against customers using storage units for drug trafficking, people taking up residence in units, arson, and water/storm damage. The old methods of protecting self-storage facilities with live security guards, stand-alone CCTV systems, or having a manager live on the site just won't cut it anymore, especially at today's larger facilities that cannot be patrolled efficiently.
7 Advantages of Video Surveillance for Self-Storage Facilities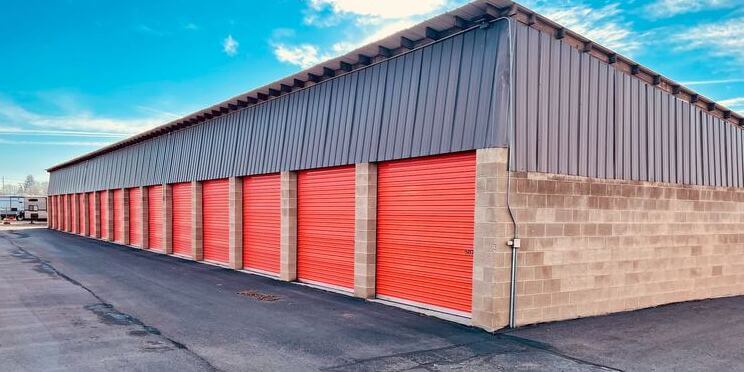 Whether building a new facility or retrofitting an old one, self-storage owners need to up their crime prevention efforts, and the first step should be intelligent video surveillance. Tenants want to know their possessions are safe and they are willing to pay a premium for it. Investing in a live video surveillance system pays dividends by:
Attracting new customers. A high-end security system can make or break a customer's decision to rent a storage unit. Knowing proactive live video surveillance is in use will drive up fill and renewal rates.
Deterring crime. Notifying potential criminals of the presence of live video surveillance and that they are being recorded will keep your property more secure by encouraging thieves to move on other less protected facilities and make on-site employees feel safer.
Aiding in loss prevention. With motion activated surveillance cameras alerting security personnel and triggering alarms in real-time, criminals have less time to carry out a successful break-in, limiting losses.
Reducing operating expenses for 24×7 coverage. Smart video surveillance is less expensive than hiring manned guards to protect a facility around the clock. Cameras do not sleep, take breaks, need to be trained, or get overtime pay.
Minimizing legal exposure. Having video surveillance in place can help determine liability in the event of a theft or an injury suffered on the premises. If a break-in does occur, security camera footage will be crucial when working with police to apprehend the criminal and prevent future theft.
Monitoring for ancillary threats. Video surveillance enables fast response to events and natural disasters such as fire/arson, flooding, storm damage, or accident to limit damage.
Reducing insurance costs. Installing proactive crime prevention systems like live video surveillance improves your property from a risk-management perspective and may lower insurance premiums.
The bottom line is that live video surveillance is a cost-effective means to track tenant activity, protect customer's belongings, and ensure the safety of the entire self-storage facility and its employees. Today, cutting edge imaging technologies built into smart video surveillance equipment enable motion-activated IP camera viewing and recording, high-definition pan/tilt/zoom capabilities, plus thermal detection and infrared imaging to instantly alert security personnel to any suspicious behavior.
This issue for many self-storage facilities is how to handle, review, index, and archive what could be thousands of hours of digital security footage. The cost of on-prem data storage and the servers, software, and expertise to manage it all and perform AI-powered video analytics can get prohibitive. Fortunately, there is another way: Video Surveillance as a Service (VSaaS).
Arcules VSaaS Platform: Cloud-based Video Surveillance for Self-Storage Facilities
Arcules is the world's only truly open cloud based VSaaS platform that easily integrates with all your business' security and maintenance systems and existing infrastructure. Unlike other video surveillance solutions that require a major upfront investment to install proprietary hardware and rely on local storage and bulky, expensive equipment, the intelligent Arcules video surveillance system saves time and money by seamlessly integrating with your existing cameras and equipment and providing scalable cloud-based data storage.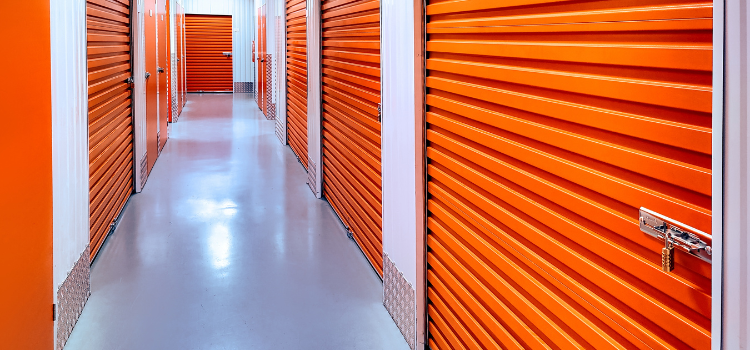 As a subscription-based service, you pay only for the capacity you need with the flexibility to scale up or down as your business changes. Your security personnel can monitor all cameras installed throughout the facility – or multiple facilities – from a single pane of glass. Arcules checks all the boxes for modern video surveillance with these capabilities and so much more:
Live remote video monitoring, recording, with secure cloud-based scalable data storage
Advanced video surveillance features (thermal imaging, night vision, occupancy counting, environmental sensors, and more)
Mobile and desktop apps that let security personnel view live security cameras from anywhere and access cloud storage surveillance footage on demand
Integration with access control systems for visual confirmation of entry/egress activity
Forensic video search tools with intuitive AI-powered analytics to comb through hours of footage using keywords for instant and highly relevant search results
Push notifications and alerts to mobile users for immediate threat response
Best of all, Arcules does this without the need for new video equipment. Arcules supports more than 6,000 types of ONVIF-compliant IP cameras, access control panels, and sensors, maximizing your investment in existing video technology.
By adopting the Arcules cloud-based video surveillance platform, self-storage facilities can significantly enhance security and lower costs by migrating to a cloud-based system yet continue to leverage their existing cameras and infrastructure. What's more, VSaaS transforms capital expenses (CAPEX) into operating expenses (OPEX) for easier budgeting and accounting advantages while eliminating the need to archive thousands of hours of video security footage.
With Arcules, software upgrades are automatic and proactive support alerts you to potential issues before they become problems. The Arcules VSaaS subscription model reduces risk and complexity, with several flexible plan options to meet your unique needs and budget.