Tell us a little bit about yourself.
I have more than 39 years of security experience, with 35 of those years focused on healthcare environments. I earned my master's degree from Rutgers University School of Criminal Justice and have obtained various certifications such as Certified Protection Professional, Certified Healthcare Safety Professional, and Certified Healthcare Protection Administrator. I'm also an accomplished Green Belt and Incident Command Exercise Designer.
Throughout my career, I've had the privilege of serving as a security director for some of the most prestigious healthcare institutions in the New York City area. I initially started my security career in 1981 at Seton Hall University. Afterward, I joined Mikasa China to provide security for their U.S. east coast distribution center before making a brief stint in contract security at Winfield Security Corporation. In 1985, I transitioned into healthcare security, starting as an investigator and then a supervisor at Beth Israel Medical Center. My career led me to various other roles, including Director of Safety, Security, and Risk Management at St. Mary's Hospital in New Jersey, and later at Bellevue Medical Center, Mountainside Hospital, and the Weill-Cornell campus of New York Presbyterian Hospital. I've also ventured into the contract security business and worked on risk assessment services for healthcare clients.
Over a decade of my career has been dedicated to serving in multiple capacities for the International Association for Healthcare Security and Safety (IAHSS). I've been a member of various councils, committees, and even served on the IAHSS Board of Directors. I was also Chairman for the ASIS International Healthcare Council and President of the New York City Metropolitan Healthcare Safety and Security Directors Association.
I've always been an outspoken advocate for security in healthcare settings and healthcare in general. My contributions span writing monthly columns on ID and access control for Security Magazine, publishing more than 34 articles in the Journal of Healthcare Protection Management, and recently authoring a book titled, "Security Management for Healthcare: Proactive Event Prevention and Effective Resolution" and have co-authored a book titled, "Healthcare Security: Solutions for Management, Operations, and Administration.
I continue to present at various events, focusing on pressing issues like healthcare security, active shooter scenarios, and workplace violence prevention. Throughout these years, I've also served as an adjunct faculty member at institutions like Pratt Institute and New Jersey City University. Currently, I am an adjunct Professor at John Jay College teaching Healthcare security.
I'm deeply committed to the cause of advancing healthcare security, as I understand its pivotal role in not just protecting, but also enhancing, the healthcare industry. The challenges are numerous but the goal remains the same: to create an environment where patients can receive quality care without worry, where staff can focus on their work without fear, and where healthcare facilities can operate efficiently and effectively. I'm humbled to be in a position to offer guidance and make meaningful contributions to this critical field. There is much work ahead, and I am fully committed to helping to steer our healthcare security practices toward a future that is as safe and efficient as it is compassionate and effective.
What do you see as the biggest security challenges facing healthcare organizations today?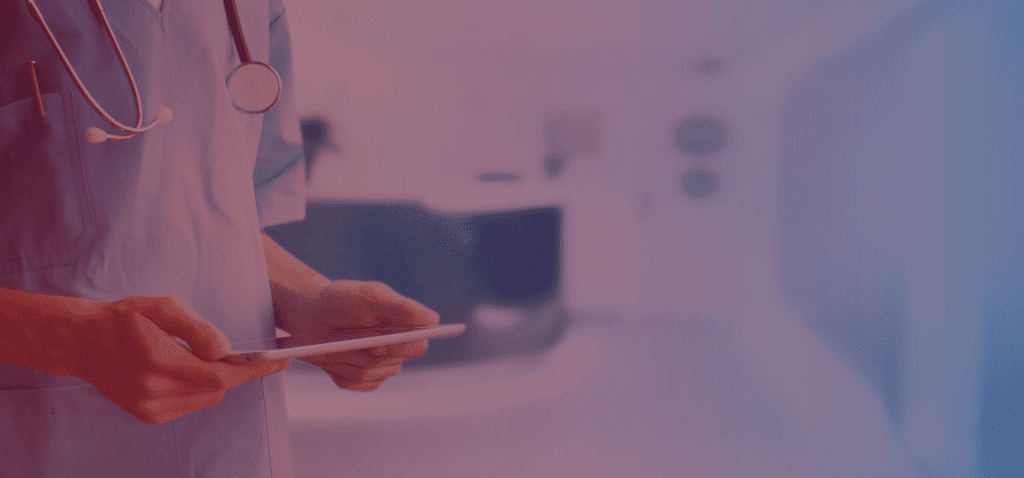 Two of the most significant issues are workplace violence and cyber attacks. And both require robust security processes and technologies to help mitigate their effects.
Workplace violence is an increasingly common issue in healthcare settings, with both staff and patients at risk. The emotional high-stakes environment makes healthcare facilities vulnerable to various forms of violence ranging from verbal abuse to physical attacks. It's crucial to have policies and training in place to anticipate and mitigate these risks. Proper training can teach healthcare workers how to de-escalate potentially violent situations, and effective surveillance can help deter acts of violence.
Cyber attacks are another significant threat, especially as healthcare increasingly relies on technology for patient records, diagnostic tools, and treatment plans. Ransomware attacks can cripple an institution's ability to function, jeopardizing patient safety, while data breaches can also lead to significant losses both financially and in terms of reputation.
At the same time, the interconnectedness of physical and cyber security has never been more apparent, and it's crucial to address both to effectively mitigate risks. While the importance of a secure physical environment — where patients and staff feel safe — cannot be understated, the growing reliance on technology has made a holistic approach to security an equally critical component of a comprehensive strategy.
Financial constraints are an overarching challenge when it comes to security in healthcare. The cost of implementing modern security measures can be high, and not all healthcare institutions have the financial capacity for such expenditures. It's essential to find a balance that allows for effective and efficient security measures. Advances in technology offer some solutions, such as more cost-effective surveillance systems and smart ID badges for staff and visitors, which improve security without breaking the bank.
Understanding these risks and challenges allows us to better prepare and allocate resources. Professionals in the healthcare security field require the knowledge, training, and tools to navigate these complex challenges effectively. As the future of healthcare continues to evolve, proactive prevention and effective resolution strategies are more critical than ever for maintaining a safe and secure environment.
What are your biggest concerns when it comes to these risks?
The issue of workplace violence is one of the most significant concerns, especially in the emergency room setting. The very nature of emergency medicine makes healthcare settings, particularly E.R.s, vulnerable to both physical and emotional abuse. This vulnerability is heightened by societal issues like the scarcity of mental health resources and a lack of accessible primary care, which often culminate in overcrowding and long waits for treatment.
Growing assaults and threats against doctors and nurses are also alarming. A 2022 American College of Emergency Physicians survey of E.R. doctors found that 55 percent said they had been physically assaulted, almost all by patients, with a third of those resulting in injuries. In the same report, 70 percent of E.R. nurses said they had sustained physical assaults at work. In an environment where medical professionals are already stretched thin, the impact of violence and the threat of violence exacerbates stress and burnout. This leads to a high level of turnover, often due to burnout, that compromises patient care and puts remaining staff in even more precarious situations.
Steps are being taken to help provide further protection for organizations and personnel, but there is still much work to do. While it's encouraging to see initiatives like the Workplace Violence Prevention for Health Care and Social Service Workers Act, these need to be expedited and quickly implemented. The addition of around-the-clock security officers in emergency departments, as mandated by the state of Virginia, is a promising move, but such measures should be standardized across states.
You've mentioned before that security can't be siloed. What role do healthcare personnel play in security programs today?
Security measures should be developed in consultation with healthcare staff — they are the ones who understand the unique challenges and vulnerabilities of their settings. This approach helps to ensure that the measures are not just reactive but also proactive to anticipate potential risks before they become incidents. Training and resources for healthcare administrators and medical personnel need to be dedicated to this initiative to make it effective, requiring both commitment from the top levels of administration and sufficient funding.
Of course, the issue of funding is a significant hurdle. Comprehensive security measures and training require financial resources, which are already stretched thin in many healthcare settings. While it's easy to argue that no expense should be spared in ensuring the safety of healthcare workers and patients, the reality is more complicated. Funding is finite, and healthcare institutions often must make difficult choices about how to allocate their resources.
How does security support positive patient outcomes?
Security in healthcare is not just about safeguarding premises. Rather, it's intricately tied to positive patient outcomes. When a healthcare facility is secure, it sets the stage for medical staff to focus solely on delivering quality care. A secure environment also alleviates patient stress and anxiety, contributing to better mental and emotional well-being, which aids in physical recovery.
Security protocols safeguard critical areas like operating rooms and intensive care units from disruptions, protect sensitive patient data, and ensure only authorized access to medications — all crucial components for patient care. Compliance with security regulations not only minimizes legal risks but often overlaps with best practices in healthcare. Preparedness for emergencies, effective visitor management, and asset protection work to ensure that healthcare delivery is uninterrupted and optimized. A robust security framework doesn't just protect; it actively contributes to a healthcare facility's primary mission.